Animal Needle Manufacturing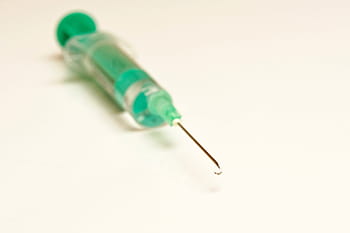 Advanced Medical Components animal feeding needles are designed to meet the needs of pharmacologists, toxicologists, pathologists and other biomedical researchers working with laboratory animals. We are custom manufacturer of animal feeding needles for OEMs, vets, and medical animal researchers. Precision assembly of stainless steel balls and tubing insures a quality needle suited for feeding and dosing without injury to sensitive tissues. All of our animal feeding needles can also be customized to meet specific application's requirements.
Research Needles
Our Lab and Research Needles division offers products for biomedical research, pharmaceutical, drug delivery, animal research including Animal Feeding Needles (Gavage Needles) as well as needles and probes for laboratory automation. All laboratory needles can be custom-made to specifications including OEM needles and reagent probes suited for a variety of instruments. All needles conform to ISO 594 standard and are available in variety of configurations to fit application requirements such as: 304/316 stainless steel tubing and hubs, Non-Coring Septum Penetration Points, Teflon and Ceramic
Animal Needle Types
Sterile needles can be used for critical laboratory applications, such as oral gavage procedures in laboratory animals. Our complex and custom needles come in different styles including but not limited to: malleable stainless steel, nitinol and flexible plastic. These economical feeding needles are essential for veterinary practices and research laboratories involving small animals such as rats, rabbits, gerbils, hamsters, and guinea pigs.
Additional needle features can include bite protection, mouse needles, dieting tubes, curved needles, water bottles, new born, metered delivery, ptfe, straight, malleable and more.