Medical Research Manufacturing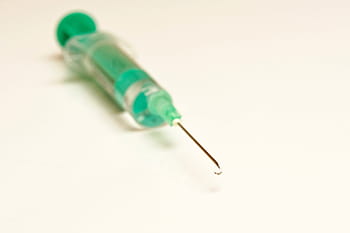 As a medical researcher it can be difficult to find the right manufacturing partner. Slow response time, over priced products and poor communication can be difficult to deal with. We know how it feels as we have dealt with this as well. We want to be your custom medical product developer and your product development partner. We make small products for the animal testing industry as well as products for humans. Advanced Medical Components custom products are designed to meet the needs of pharmacologists, toxicologists, pathologists and other biomedical researchers.
AMC was founded with the idea of using shape-memory nitinol to bend the tip of a catheter and to provide catheter steering. We have grown to be a developer and manufacturer of medical devices, specializing in catheters and tubing products. Our products are sold almost exclusively on an OEM basis. We offer complete solutions for design, development, and manufacturing problems with medical devices. We can provide you with a single delivery of three prototype catheters for a feasibility study, or a monthly supply of 250,000 complete, packaged, sterile products. Our goal is to provide cost-effective product development and quality OEM medical device manufacturing.
Research Needles
Our Lab and Research Needles division offers products for biomedical research, pharmaceutical, drug delivery, animal research including Animal Feeding Needles (Gavage Needles) as well as needles and probes for laboratory automation. All laboratory needles can be custom-made to specifications including OEM needles and reagent probes suited for a variety of instruments. All needles conform to ISO 594 standard and are available in variety of configurations to fit application requirements such as: 304/316 stainless steel tubing and hubs, Non-Coring Septum Penetration Points, Teflon and Ceramic
AMC continuously researches new materials and methods to improve the fit, form, and function of our custom needle and cannula configurations. We work with researchers to understand first what they are trying to acheive and then walking them through options that may help simplify and streamline their experiment for repeatability and soundness of results.